Here is the Pacific Northwest you generally won't here us talking about bead fishing for steelhead until the middle of winter. This is the time of year trophy class wild steelhead return to their spawning grounds providing opportunities for catch and release fun not for the faint of heart. The winter run fishery is where you'll only find the true blue die hard anglers hitting the rivers in search of these beautiful beasts.  Wind, rain, or snow these rod jockey's have no fear in the pursuit of the infamous chrome dome. While others are safe and sound snug as a bug at home these guys The joy of chasing these monsters is hard to beat.
However After the winter season is over and the ice starts to thaw the summer runs are working their way to the promise lands and you just can't fight the call. Steelhead fishing guides and fishing fanatics hit the water steeking summer fishing fun.  
Although it's not as big a fishery summer steelhead fishing on the Washington Coast provides ample opportunity and we at SCB can resist the need to feed'em the beads. #4 owner hook followed by our Pink Ghost gets it done as SCB Pro-Staffer Phillip Besch lands this ultra bright that literally just entered the river.
---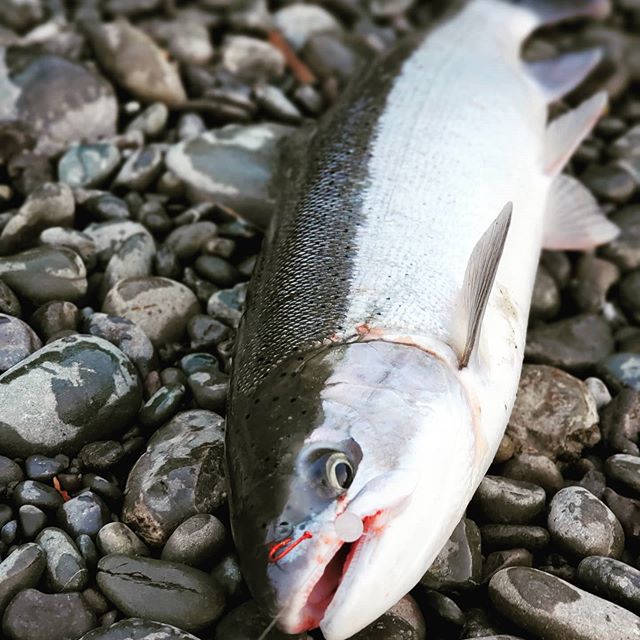 ---
Even though we love the summer runs sometimes you just never know what your going to get. Floating our 6mm Fresh Coho turned up the surprise of the day. A beautiful spring chinook fell for the stones putting up a nice little fight before surrendering to the rivers edge.
---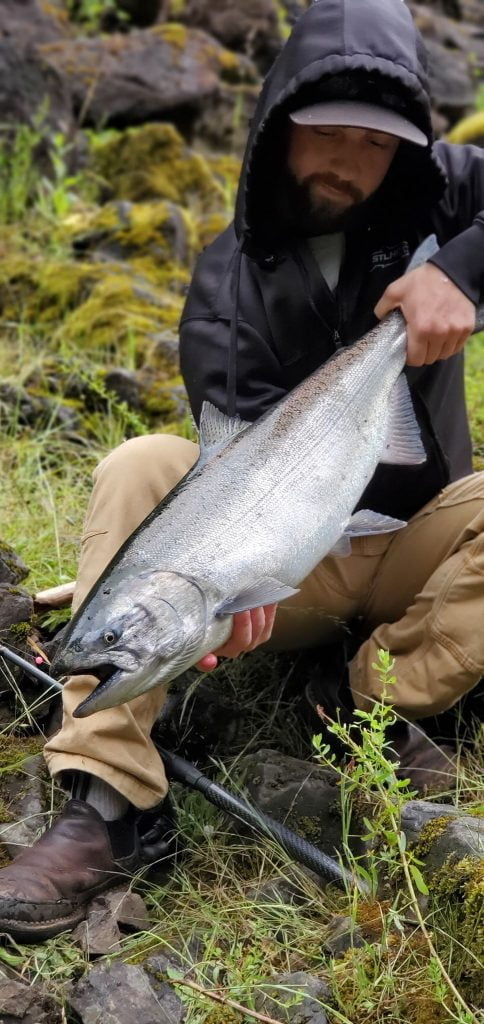 ---
This was a real treat a