When it comes to fishing for salmon few people can do it better than SCB Pro-Staffer Cliff O'Brien. Cliff is an avid angler and has been a part of our R&D department since day one.
Today Cliff helped us put our Rock & Roll hoochie casting spinners to the test pitching our gear from the bank at Point no Point. At first it was a sea weed nightmare with hunks of sea cabbage clogging up the works, but later the water cleared up a bit and Cliff was able to put our spinners to the test. As you can see, we hit pay dirt.
---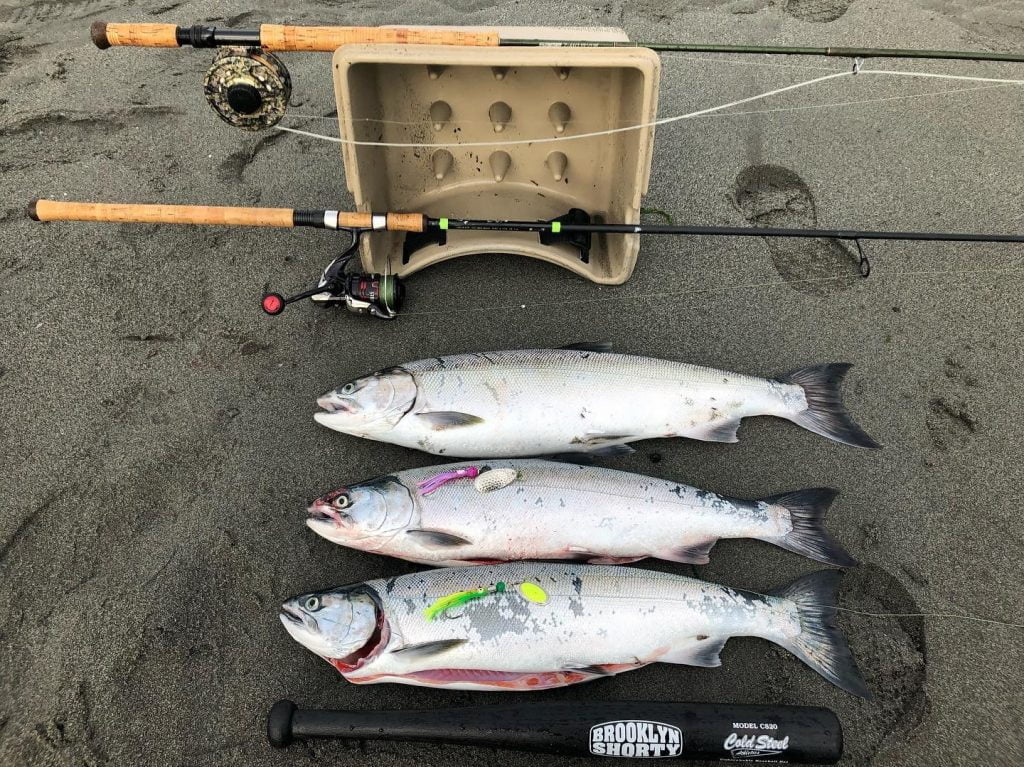 ---
One on the fly and two using our Rock and Roll Hoochie Spinners. Cliff gives a whole new meaning to pound sand bank fishing from shore at point no point in Hansville, WA. After a slow start these guys happened along and after that it was nothing but net! Awesome work Cliff, great to have you on the team.